NEWS and EVENTS
---
THE SEVEN GIFTS| 11/11/2023

---
Coinciding with the Birth Anniversary of His Majesty the Fourth Druk Gyalpo, the school would like to bring out the Seven Gifts e-book titled "My Village My Culture" from our learners.

---
SMART TV | 25/08/2021

---
The school inagurated the Multimedia Room with installation of 42" SMART TV. The TV shall be used for teaching video lessons by teachers and information sharing for students.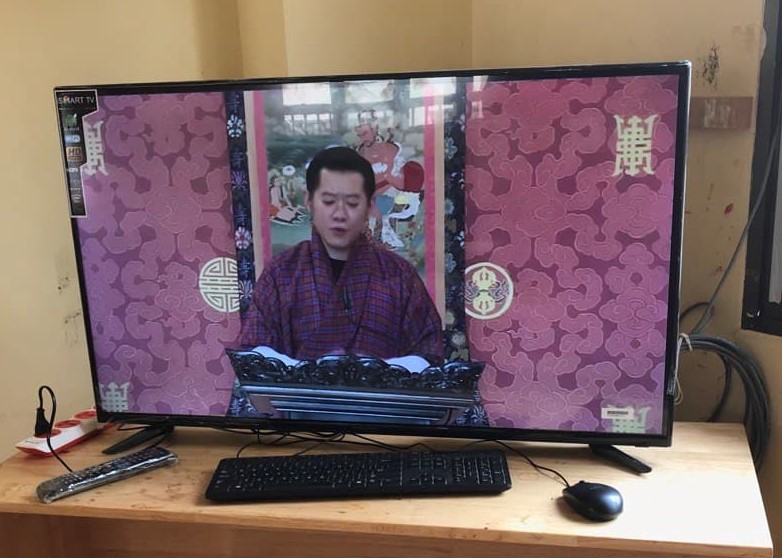 Examination Result | 15/03/2021

---
The school is pleased to release the 2020 examination results.
---
School Reopening | 21/01/2021

---
The school is blessed to received PPE from the Thimphu Dzongkhag Administration today with the school to reopen in containment mode very soon. Thank you TDA for your concerns and we shall ensure that our school is always in safe zone.